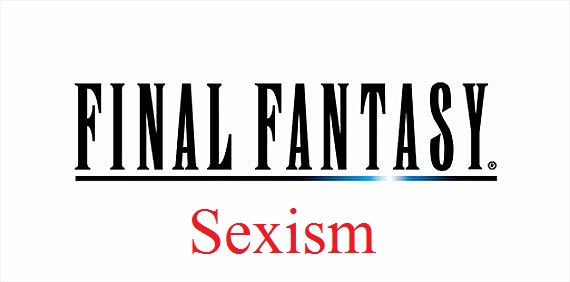 In my
last article
, I introduced the topic of sexism in Final Fantasy, and tried to give an overview of why it's a topic worth discussing. I mentioned three different types of sexism that I will be mentioning throughout this series: women as sex objects (aesthetics), limiting female characters to stereotypical gender roles, and the frequent dependence of female characters on more significant male characters for relevance to the overall plot. In this part, which is based on the NES and SNES era of the Final Fantasy series – and so before the ability to plaster big boobs all over the screen – I will be focusing on gender roles and stereotypes.
Based on some of the comments I received in Part I, I want to clarify something: having a female character as a weak healer is not, by itself, sexist. Healers are an important archetype of RPGs, and
someone
has to be them. But women are 50% of the population (in real life and, presumably, in most video game worlds). When they are
disproportionately
placed in weaker, gender stereotypical roles, video game writers are limiting the roles women play in these make-believe worlds based on real life cultural sexism, whether consciously or unconsciously. Additionally, female characters are often shoved into cookie-cutter personality types based on this pervasive sexism, the most common one being the damsel in distress.
My hope is that this series will allow you to see how women have been portrayed in the aggregate, and how that industry standard is a result of underlying sexist biases and stereotypes. The point to this series is not to say that women should
never
be the healer or the love interest, but that female characters should be given the variety and depth and significance that their male counterparts have always received.
Now, on to the games, shall we?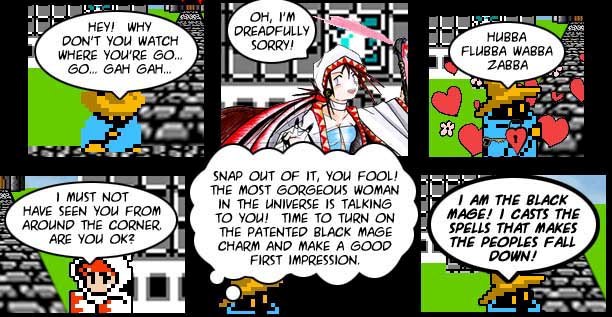 The physically weak White Mage from FFI was female if only because
8-bit theater
said so.
Note: Due to space, I'm not going to thoroughly analyze every game and female character. If I skimp on a game or character, it is because anything I could say had already been covered by other examples, or I have less experience with the game.
In
Final Fantasy IV
, there is Rosa, the classic medieval love interest, who represents the
damsel in distress
, one of the most common archetypes for female characters since well before video games were invented (think woman-tied-to-the-railroad-tracks in early films). This character type not only serves to emphasize stereotypical gender roles (women as weaker and in need of men to save them), but also the third type of sexism I started this piece with: dependence on male characters. The purpose of the damsel in distress icon is to give the hero someone to save and love. Her significance to the story revolves entirely around the hero's affection – without it, she is nothing. Princess Peach is the iconic damsel in distress of video games.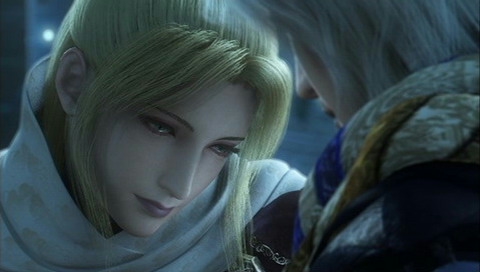 Rosa and Cecil from a later remake's FMV opening. She is presumably eager to get to the rescuing.
In FFIV, Rosa, the daughter of a wealthy Baron, became a White Mage in order to fight by the side of her lover, the main character Cecil. Rosa's relevance revolves around her relationship with Cecil. While she has some potential uses in battle, her main purpose in the plot is to love Cecil and get in trouble (more than once!) and require saving.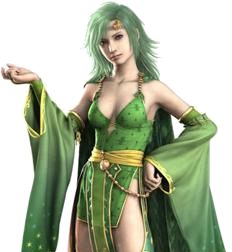 Rydia of Mist looking more sexy than powerful.
Rydia of Mist, on the other hand, was a much more capable character plot-wise, being a central character of the game with a unique and engaging story. One of the last Summoners born in Mist, Rydia joined the story as a child when the Dark Knights Cecil and Kain are ordered to destroy her village. A powerful magic-user, she also breaks free from the emotional healer trope, though was still limited to the physically weak stereotype. While Rydia was not emotional and needy, she was instead mystical and unrelatable; the player was clearly intended to relate to Cecil. And while Rydia's adult version requires little saving, her outfit is miniscule and impractical, marking the beginnings of the "women as sex object" purpose for females' clothing.
Another stereotypically female role was introduced in
Final Fantasy V
: the impulsive princess, in the form of Lenna Tycoon. She's also the most caring and emotional member of the party, risking her life throughout the game to save wind drakes. That is presented in the game as commendable, but it is notable that it is, of course, a female character who was touched so much by her mother's death and cares so much about the drakes. And one of the most cookie-cutter character types in the game came in the form of Krile/Cara, who began the perky and bratty kid mold that will show up in
every damn game
after this one for the next decade.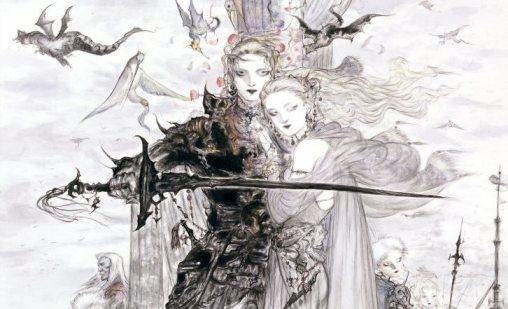 Lenna and Faris concept art by Yoshitaka Amano.
The most interesting female character in the game was Faris, the badass, cross-dressing pirate who is later revealed as Lenna's sister. While it is true that Faris was a strong pirate, it should be noted that apparently the only way Faris could be taken seriously in her male-dominated occupation – to both the world of FFV and gamers – was if she dressed like a man, and her reveal as a woman was meant as a surprising plot twist. Faris was certainly a notable and interesting character and did break some common molds, but overall is not the progressive character she may seem at first glance.
Final Fantasy VI
did break some new ground: the main character, Terra Branford, is a woman! Half-human and half-Esper, Terra joins the fight against the Empire when her Slave Crown is removed at the beginning of the game. She is a devastatingly powerful magic-user, she's actually not all the weak in battle, but that has more to do with FFVI's ease than her innate physical prowess; her base strength stat is still among the lowest in the game.
FFVI does earn points for Terra's central story having nothing to do with a man; she is not just a love interest, and though while often confused by love, she is the central character to the plot. Of course, she still manages to get herself into trouble and require rescuing, yet another gender stereotype. When was the last time a male character was captured?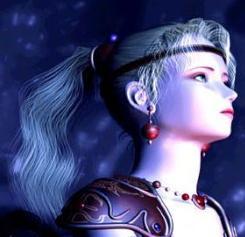 Terra from the Anthologies remake.
But that isn't even the worst example of Terra's sexism, as she is still ridden by emotional issues. Later in the game, Terra reacts to depression and feelings of guilt by losing her ability to fight. She only regains the will and ability to continue on through her love of children. That plot twist is not only corny, but emphasizes how women are considered: emotional and nurturing, even the powerful half-Esper.
Additionally, what progressiveness Terra represented was somewhat diminished by the fact that the vast majority of the large amount of other playable characters in the game are male. One exception is Relm, another physically weak magic user (albeit through art), who continued the bratty kid mold started with Krile in FFV. Keep that one in mind as we work our way through the series.
The other exception is Celes Chere. At first glance, Celes is a significant improvement from most other female characters until that time. A General for the Empire, she becomes disillusioned with the Empire and joins the Returners in their fight. Celes is a capable physical fighter, one of the few in these early Final Fantasy games. However, like Faris, she is not immune from sexist stereotypes. After originally renouncing the Empire, she arguably starts her career with the good guys by, of course, having to be rescued.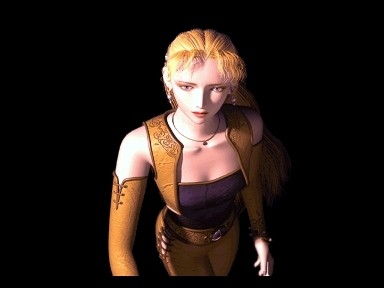 Celes from an FMV of the Anthologies remake.
The General fits two other gender-based tropes. First, she is a typically emotional character, falling in love with Locke and later becoming so despondent that she tries to commit suicide. Earlier, I mentioned how Terra loses her will and ability to fight when she became depressed. A male character, Setzer, on the other hand, simply drinks a lot after he loses his ship.
And, like Faris, despite being a physical fighter, Celes's appearance and attire are still distinctly feminine, unlike more modern and consistent mold-breakers like Game of Thrones's Brienne.
So in the Final Fantasy games I've discussed so far, there have been nine female playable characters (ten if you count FFI's White Mage), and
all but one
that has had pre-defined roles and abilities (read: outside of FFV) has been relatively physically weak, and even Lenna and Krile from FFV have the lowest base strength stats in the game. Celes and Faris are the
only
ones who can be said to break the mold, and Faris had to dress up as a man to make herself believable in that world, and even Celes had some stereotypically feminine emotional issues.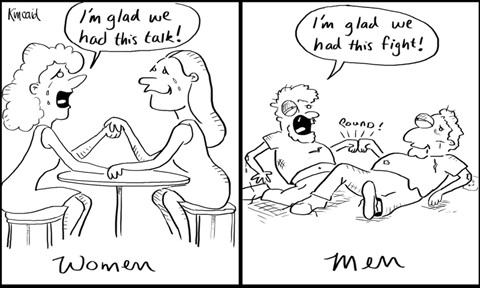 While not always seen as negative, the emotional stereotype is commonly perceived as a weakness.
This is no accident: women were considered weak, emotional figures, and if they were to be in the story at all, it was generally as a mage and a damsel in distress in need of rescuing. Male characters, on the other hand, were everything from knights to thieves to gamblers to, oh yes, magic-users. They were everything women were allowed to be, and more. This is my biggest criticism of the early Final Fantasy games: female characters were not given the full breadth of personalities and story roles that male characters were given. Unfortunately, this will not stop anytime soon. In fact, the PS1 just introduced an emphasis on a different type of sexism: the overt sexualization of every female character.
So what did you think of this week? Was the early use of gender roles really that sexist? Is Faris a mold breaker or does she only emphasize the use of gender roles? Was I wrong about everything? Despite her stereotypical emphasis on feelings, how badass was Terra? Discuss all that in the comments.
Be sure to tune in two weeks for Part III, where I dive into the PS1 and the beginning of the PS2 era of Final Fantasy, which takes female dependence on male characters, as well as cleavages, to all-new lows.
Other parts in this series:
Part I
Part II
Part III
Part IV
Part V
Unless otherwise credited, all FF images are from
The Final Fantasy Wiki