It made us laugh, it made some of us cry, it made us seethe with anger, it made us facepalm and occassionally it astounded us. After one rollercoaster ride the doors of E3 have closed again for this year. We expected this year to be big with Sony and Microsoft unloading their salvos of titles to herald in the next-generation, but I don't think any of us were expecting just how big some of the announcements were to be.
So what's this E3 thing you ask? Well what better way to explain in that through the eyes of an
E3 Newbie
!
Day One was press conference day. Eyes on Final Fantasy had you covered with live blogs (well, as live as editting a forum post allows!) of each conference. If you want to see thoughts and reactions as they happened then look no further:
Microsoft kicked us off with what they promised they'd show us. ALL THE GAMES. With the video game community relatively split, mostly for the worse, following the XBOX ONE announcement this was Microsoft's chance to alleviate those concerns. They hit us hard and fast with the likes of
Metal Gear Solid V
,
Dead Rising 3
,
Forza 5
and new IPs such as
Quantum Break
and
TitanFall
. Our forum goers certainly seemed happy with the gaming offerings but the whole conference felt a bit clinical and whilst everything they showed certainly looked great the conference as a whole fell short of the mark. The XBOX ONE price tag - $499/€499/Ł429 didn't land very well either.
Originally Posted by
NeoCracker
EA were up next and also had some gamer faith to win back after a year of lack luster titles and a notable drop in quality. EA definately went for the full on celebrity endorsement route. Coupled with awkward rap scenes and sports starts giving us pearls of wisdom such as:
He wanted to take me down so I took him down first!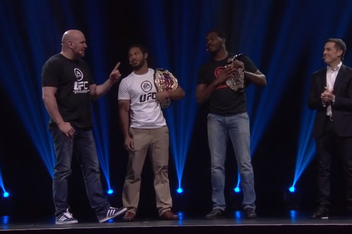 Awkwaaaard!
This conference filled the yearly E3 quota for awkward celebrity endorsement. Whilst everything we saw was pretty much "by the numbers" they did surprise us with the amazing looking
Plants vs Zombies: Garden Warfare
and:
Originally Posted by
Pike
Mirror's Edge 2 was quite a popular reveal:
Originally Posted by
Mister Adequate
Though some of our members remain cautiously hopeful:
Originally Posted by
Vivi22
Of course we also have quite possibly the most enthusiastic game reveal in E3 History: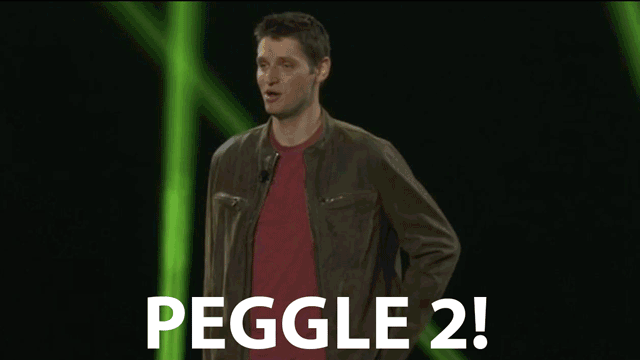 He's happy! Are you happy?
Ubisoft were the 3rd stop for Aisha's straight talking, no holds barred, style of presenting where she should win the award for best line of the show. If there isn't such an award one should be made purely for this gem:
I changed my mic because the other one kept dropping out. If this one doesn't work I'll just start screaming at you. Nothing better than a giant black woman screaming at you. *pause* Especially in bed!
The Crew
, an online racing game featuring seamless drop-in/drop-out play and the absolutely spectacular looking
Tom Clancy's: The Division
. Set in New York City shortly after a pandemic breaks out in the US The Division sees you playing a secret group of soldiers attempting to bring order back into a world of anarchy. The graphical detail and potential of this game is astounding.


The Division - One of the big surprises

So with much anticipation this brought us to Sony's conference. Whilst Microsoft hadn't put on a particularly bad show by any means, the amount of anti-XBOX ONE feelings around and the high price point meant the ball was well and truly in Sony's court.
It started off rather slowly with attempts to save the fledging Vita and then a round-up of sweet stuff coming to the Playstation 3 but lets be honest, at this point no-one really cared. We wanted the goods. Then they came in the form of
The Order 1886
which looks like an interesting steampunk style shooter/horror game.
Originally Posted by
NeoCracker
Rumors had been circulating for months that
Final Fantasy Versus XIII
had been rebranded to
Final Fantasy XV
and even more optimistic rumors were abound that
Kingdom Hearts III
was imminent. Heck, we'd even got in on this with our community wide April Fools joke -
Kingdom Hearts Project <3
. Skeptics brushed this off due to Nomura earlier stating that Kingdom Hearts III wouldn't happen until Versus XIII was done - but it seems Square Enix still had some tricks up their sleeves! Just like that, both rumors were infact true.
And the forums went wild! Like, really wild!
Originally Posted by
Vivi22
Originally Posted by
Bolivar
We were also treated to a new
Mad Max
,
The Elder Scrolls Online
and the first gameplay footage from
Destiny
. Sony then sealed the deal by announcing no used-game restrictions on discs and a price point of $399/€399/Ł349.
This seems to have been the decision maker for a few people here when asked which console they are likely to pick-up first:
Originally Posted by
Mister Adequate
Originally Posted by
NeoCracker
Originally Posted by
Bolivar
Originally Posted by
Vivi22
On Day Two Nintendo aired their Nintendo Direct stream unveiling the expected host of first-party sequels and continuations of their major franchises along with peeks at Bayonetta 2. Even after all of these years these games still look polished and solid. Whether you're stoked about the
Mario Kart 8
or can't get enough of the Fairy Pokémon in
Pokémon X and Y
- Nintendo, as always, have something for everyone. So much so, infact, that even following the gargantuan announcements from Sony on Day One they still managed to stir up some interest.
Originally Posted by
Shauna
Originally Posted by
Locky
Originally Posted by
Del Murder
Also, lest we not forget: MEGAMAN IN SUPER SMASH BROS.!
Now this is all well and good - but we are, after all, a Final Fantasy (and by extension: Square Enix) fansite. So where's the real meat and potatoes? Don't worry, the rest of the expo had you covered. Check out our full list of coverage below:
GENERAL NEWS


FINAL FANTASY XV
KINGDOM HEARTS III


FINAL FANTASY XIV: A REALM REBORN
LIGHTNING RETURNS: FINAL FANTASY XIII
FINAL FANTASY X|X-2 HD Remaster
THIEF: WHAT'S YOURS IS MINE
MURDERED: SOUL SUSPECT
Our
Kingdom Hearts
and
Final Fantasy XV
forums have been buzzing with activity since the big announcement. Obviously this news was what we've all been waiting, often rather impatiently, for years for. However it hasn't been all trumpets and parades. Some people are
concerned about the level of realism in XV
whereas others feel short changed that they purchased a PlayStation 3 for a game that's now coming out on the PlayStation 4. Others are just more interested in
what's with the red shoes
?
Nomura also told fans that they can expect a very special message from him in
Kingdom Hearts 1.5 HD ReMIX
. We've also been informed that the original voice cast of
Final Fantasy X
have reunited to re-record a certain scene. Square Enix are remaining quiet on this front but the popular money seems to be on that notorious laughing scene being reworked.
Murdered: Soul Suspect
got it's first proper time in the limelight and looks to be a very interesting take on the thriller genre. Rather than focus on guns and action you are instead a ghost trying to solve the mystery of your own murder. Sounds simple right? But you're a ghost! So you can't physically interact with objects or people and you also have the prospect of other ghosts, not all of whome are friendly, to deal with. It's shaping up to be a rather interesting and unique title so it's definitely one to look out for.
There was some great new
A Realm Reborn
details as we gear up for the official launch on August 27th and with Phase 3 of the Beta now ongoing and under a lighter NDA you can expect more coverage from us regarding it.
So, no matter your gaming tastes it seems that Square Enix have something for you. You can expect tonnes more coverage in the coming weeks and months on all of these games along with other titles Square Enix announced such as
Deus Ex: The Fall
and
Bloodmasque
.
Final Fantasy XV really was the talk of the Square Enix booth though and just incase you've forgotten about those 3 minutes and 42 seconds where Final Fantasy fans around the internet collectively wet their pants... then prepare to wet your pants all over again:

This fantasy is finally a reality for us

All in all, not a bad 4 days! The popular consensus right now is that Sony won E3 but the question now is: will they win the war? Microsoft have a hard road ahead and Sony have said that third-party publishers are able to enforce DRM options on PlayStation 4 if they want too. So the topic of DRM and connectivity is likely to be a continually raging debate throughout the next generation. But we also have fantastic titles such as
The Division
,
Watch_Dogs
,
Murdered
and of course Final Fantasy XV and Kingdom Hearts III to look forward to o.
I'd like to take this opportunity to thank the editorial team for all their hard work during the past week. This E3 was far bigger than we were expecting and sadly even though none of us were able to attend in person we made every effort to get the news to you as it happened. It was a huge undertaking and this author was functioning on only 3 hours sleep for most of the event! But hey, it was worth it - and I fully confess to nearly spilling coffee all over my keyboard in excitement when Nomura appeared in the Sony press conference to make that announcement. This was a huge team effort and it wouldn't have been possible without them.
Well, that's it. Done and dusted for another year. Thanks for sticking with us and be sure to keep your eyes glued to Eyes on Final Fantasy for all the Square Enix news as it happens - word is we can expect major details regarding both
Final Fantasy XV
and
Kingdom Hearts III
at the Tokyo Game Show later this year.
What did you think of our coverage overall - and more importantly what did you think of E3 as whole? Let us know in the comments below!