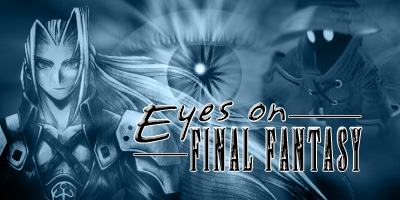 On December 5, 1999, Sean Robinson created a tiny little EzBoard called The Highwind, which after a few months was renamed Eyes on Final Fantasy. Sean could not have predicted what his creation would turn into; the result ended up being beyond anyone's wildest dreams.
Fourteen years later, EoFF is not only alive, but thriving, despite Sean having sold the place to professionals years ago. EoFF has changed the lives of many, including being the cause of a number of marriages, and earlier this year had a
spotlight on Kotaku
. And on EoFF's fourteenth anniversary, a new dream was met.
Daniel Towns, aka Loony BoB, aka that guy with the same chocobo avatar after 13 years, registered on EoFF in 2000, shortly after its move to UBB, once the big name in online message board software. In the years that followed, he became a moderator (called "Cid's Knights" after Sean Robinson's screen name, Cid Highwind) and then an administrator. He has been the face of EoFF for a number of years, indisputably the most dedicated member EoFF has ever had. He single-handedly turned EoFF's semi-annual awards, the Ciddies, into EoFF's biggest event; has previously run the site staff; and has dedicated countless hours to managing the forums -- among other contributions too numerous to list.
And now this place is back in the members' hands, as Daniel Towns finally fulfilled what we all know he had wanted for years: he bought EoFF (appropriately enough the same year as his marriage that was caused by EoFF --
both of them
). Eyes on Final Fantasy could not be in better hands, and I believe on that fact that I can speak for all of EoFF, past and present.
I, for one, welcome our new chocobo overlords.