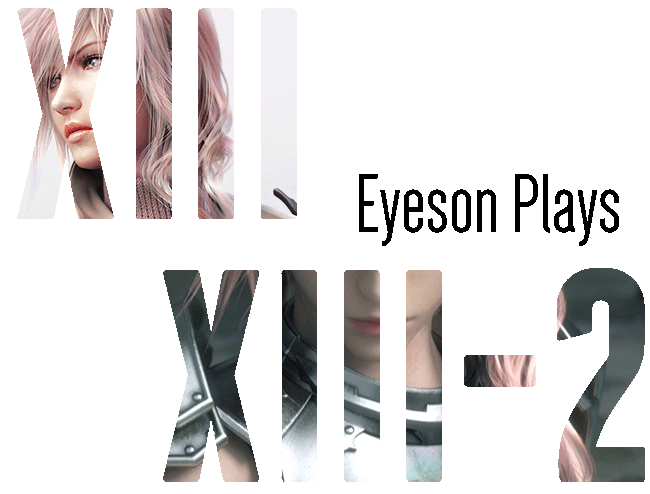 Let's all play Final Fantasy XIII and XIII-2!

If you didn't know already,
Lightning Returns: Final Fantasy XIII
comes out next month. In fact it comes out
February 11th
for NA fans, the
13th
for AU and the
14th
for EU. In preparation for the release we're going to play through the first two games! If you haven't played the games, this is the perfect time. If you haven't beat them, why not try again? Some of you have already played it though and beat it! Well, we have some challenges for those who would like them. But why should you do the challenges? For chocobos of course! If you complete a challenge then you can get a chocobo next to your username!
How will we know if you've actually done the challenge though? This is where you come in. You'll just have to show a screenshot or picture of your progress. Beginning, middle and end time stamps! So this can be a save file, or a screenshot of whatever the challenge pertains to. Heck you can just play the game and have fun! Just beating the game even gets you a chocobo! Chocobos for everyone! If you play that is.
XIII:


Challenges
Beat the Game
Complete all C'ieth stone missions

Challenges
Beat the Game using only starting Weapons
Beat the Game only using Eidolons when required per story
Only level 9 Crystarium
Dual Role challenge
Get 5 star score on every enemy in the game

Challenges
Single Role challenge
Single Character Crystarium
Secondary Roles Only
Mandatory Fights Only

Challenges
No Crystarium Usage
XIII-2:

Challenges
Beat the Game
Defeat all Coliseum fights (requires DLC, but the fights are a lot of fun and really challenging.)

Challenges
No monster (beat he game with just Noel and Serah)
Complete bestiary
Can only use the first monster you catch in each role in your paradigms
Beat game using only starting weapons
Complete all Hands of Time puzzles without using a website that solves them for you

Challenges
Collect one of every monster
Get all fragments
5 star rating on every enemy
Serah and Noel can only use one role each throughout game

Challenges
Serah only
No Crystarium Usage Challenge
So get to playing! Share your experiences of our group playthrough in here or make your own thread! Let's get to gaming! You have the month of January!