It was 2003, I had just begun my second year of university, and my life could have been better.
I was going to school for no other reason than to make my parents happy, and because I didn't know what I wanted to do with my life yet, I picked something interesting sounding (which I soon regretted) and decided to roll with it. I floated through coursework and classes hardly paying attention and rarely doing any of the reading. When I wasn't at school, I was working in retail, or writing letters to a crush I had who had moved away (this was before the internet was as widespread as it is today).
Needless to say, things could have been better.
I enjoyed playing video games, though, and I had a subscription to Nintendo Power, which was still a thing back then. I was flipping through one when I stumbled across an ad for a game called Final Fantasy Tactics Advance.
It was just about to be released, and Nintendo Power was giving you the option of pre-ordering it so they would send you the game and the strategy guide in the mail the day it came out.
I don't know why the ad gave me pause. Final Fantasy, although obviously a well known franchise, was not something I had been particularly familiar with at the time outside of some occasional messing around with FFVI and FFVII. But I had greatly enjoyed Super Mario RPG by the same company, and I needed a new Game Boy Advance game to play, so I figured what the heck and sent in for a copy.
The game arrived soon after, with the strategy guide, in a cardboard box. I eagerly unwrapped it and popped the cartridge in the GBA slot.
Aaaaand I was hooked.
This world, most of the classes, and the idea of a tactical RPG were all brand new to me and I ate it all up. I loved playing with the job system. I loved multiclassing all my characters. I loved running around the map and fighting rival clans, because why not? The strategy guide became battered and dog-eared as I consulted it frequently to learn where to find which weapon to learn which move to master which job. I built up what I considered to be an ultimate team, smashed through the storyline, and by the time all was said and done, I had put about 150 hours into it.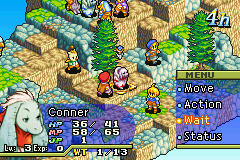 After this I decided that I needed more, so for the next couple of years I went on a gigantic Final Fantasy binge. Into the Game Boy Advance went Dawn of Souls and the respective ports of IV and VI. Into the old PlayStation went VII (so I could finally give it a proper playthrough), VIII and IX. I bought a PlayStation 2 specifically for FFX. I devoured the series.
When FFXII came out, I was especially excited. This game would return us to Ivalice, the first Final Fantasy world I had truly fallen in love with. I would once again see my favorite incarnation of the Moogles-- as a true race of creature-- as well as all the others I had come to love, such as Nu Mou and Bangaa. I got the special edition for Christmas and eagerly popped it in to my PS2, expecting the video game experience of a lifetime. But the game failed to really spark my imagination, and perhaps because I had pinned such high hopes on it, I soon fizzled out on it. And, with it, went most of my interest in the Final Fantasy series.
After that I moved on to other games and when I looked back at Final Fantasy I thought of it as a fad in my life that I had once binged on but had since moved on from. I had fond memories of many of the games, and occasionally I would replay them for nostalgia, but on a personal level Final Fantasy no longer resonated with me.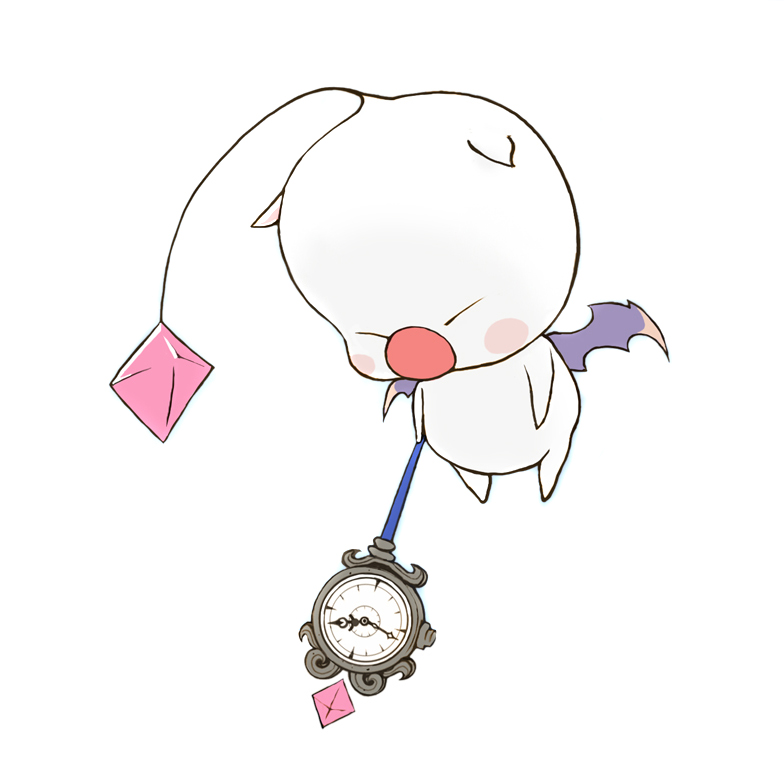 This last summer I was browsing GameStop and happened across a copy of FFTA 2. It was $19.99. I pondered this. When FFTA 2 had first been released I was sort of past my Final Fantasy phase and I had never gotten it.
I thought about it. I almost didn't get it.
But then I made an impulse decision and bought it.
All it took was a few minutes to fall in love with Ivalice again.
For weeks I played nonstop, carefully unlocking all the job classes (there were even MORE this time around!) discovering secrets (I didn't have a strategy guide!), laughing at the absurd humor, and eating up every last bit of that familiar soundtrack. It wasn't long at all before I looked at my playtime and realized I had put more time into FFTA 2 than I had into the first FFTA.
Ivalice and the Final Fantasy series, it would appear, is still a magical place. Even to a grizzled old vet like me. Perhaps there
are
still lands yet to explore.