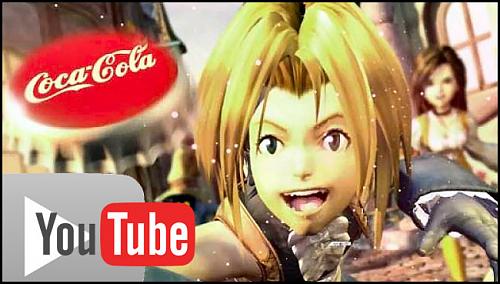 When you think of Final Fantasy, chances are that you don't think of television commercials (or adverts, if you swing that way.) That's a bit unfortunate, because you should. Seriously. Here's five of the best TV advertisements for everyone's favorite series:
1. Mog Runs Auditions; Is Overpowered
Hey, remember back when Final Fantasy VI was called Final Fantasy III? This commercial does. By the way, this is why you don't mess with Mog.
2. Final Fantasy XII Potion
This commercial is basically proof that Japan makes the best commercials. And possibly also the best potions. Would YOU drink a potion?
3. FFVII Commercial Spoils Everything During Primetime
Wait, is that... wait a minute. I thought that was supposed to be a spoiler? SQUARE! WHAT ARE YOU DOING? Oh well. It all seemed to work out in the end because the game made millions anyway.
4. Don't Get Between Zidane And His Coke
Well, I guess this answers the age old Pepsi vs. Coke debate. The position you take on the debate depends on your opinion of Zidane Tribal, it looks like!
5. Early 90s Had Serious Style
You can't tell me you don't want to be this kid. He is rocking some serious 90s attitude. Plus, he's hardcore enough to spend twelve months a year playing Final Fantasy. We can only wish we were this cool.
These five commercials are, of course, just the tip of the iceberg. What are YOUR favorite Final Fantasy ads?