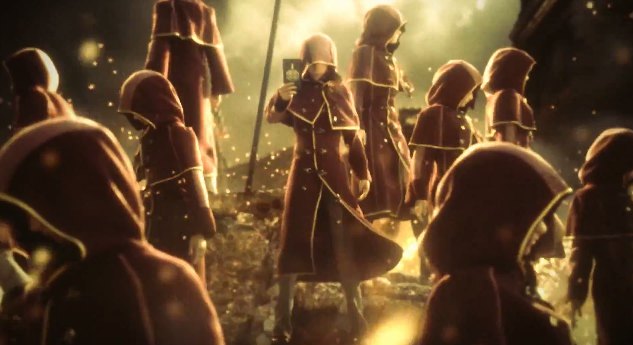 London hosted Square Enix's Active Time Report today. Community manager Dan Seto welcomed Hajime Tabata, marketing director Akio Ofuji, and translator Gavin. With Final Fantasy Type-0 so close to it's western HD release, Tabata explained some more details about this new remaster.
Thanks to our friends over at
FinalFantasy.net
we were able to get the information summarized for you:
• Most areas in Final Fantasy Type-0 HD can be streamed, save for parts with licensed music. "Zero", etc.
• Episode Duscae can be streamed, but SharePlay can't be used.
• While Final Fantasy Type-0 HD is part of the Fabula Nova Crystallis series, it and Final Fantasy XV are distanced.
• You don't need to know the lore and terminology from FFXIII series for Type-0 or FFXV
• Given a hypothetical "Final Fantasy Type-1″, Tabata says he'd like to produce it for "high-spec" platform.
• Tabata was surprised by demand from fans, cites it as a reason why the HD version is coming overseas.
• Some gameplay from Final Fantasy Type-0 HD up now, from Tabata's favorite section of the game — Togoreth in Ch. 2.
• Tabata likes this area because it was one of the first areas developed back when the PSP version was in development.
Are you going to be picking up Final Fantasy Type-0 HD? It will be released March 17th (NA), March 19th (JP), and March 20th (EU) for PlayStation 4 and Xbox One.