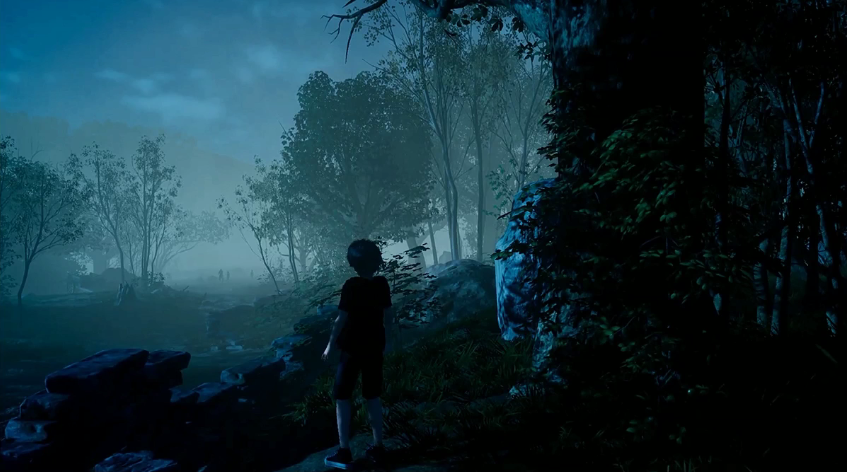 While
we got
the Active Time Report, Final Fantasy XV director Hajime Tabata appeared on stage at Taipei Game Show. While there he explained a similar a
mount of info
that was touched upon in the ATR but there was a new screenshot showing off Young Noctis.
Thanks to our friends over at
Nova Crystallis
, we've got a summary about what was discussed at the Taipei Game Show:
Theyíre talking about how Final Fantasy has been important to PlayStation, with FF7 (PS1), FFXIII (PS3) and now XV for PS4.
When the Final Fantasy XV Episode Duscae was out, they still had not planned a Chinese version like with FF13. Tabata changed his mind after seeing fans at Taipei Game Show last year.
Tabata reassured fans yet again that the game will be receiving a simultaneous release worldwide.
Tabata says Final Fantasy XV is more fun than the demo!
Two new gameplay videos were shown that you can view here.
Youíll need to buy gas for Noctisí car otherwise you might end up pushing it like you saw in the video.
The teamís made it easier to switch weapons, as we learned before.
The aerial battle system has also been improved.
No more progress reports since they want to show the final product in the future.
Tabata says the PS4 helps express things like dynamic magic and realism.
You wonít be able to steal magitek armor but you can steal weapons.
Players can have fun destroying the base like you saw in the video.
Tabata canít tell us who the dragoon lady is, itís a secret.
A screenshot of young Noctis was shown ahead of the March event as they didnít wait until then to present it.
Young Noctis is the lead character in the free tech demo.
There will be more information at the next event regarding the demo and the release date, along with the games price. The next
Final Fantasy XV
event, Uncovered: Final Fantasy XV will be held on March 30, 2016 at 7pm PT/9pm CT/10pm ET.