When researching for this article series, one of the most interesting things I've noticed about these video game music composers is how different their reasons for getting into music can be. There are the Shimomuras and Sugiyamas who are classically trained musicians, there are the Uematsus who have grown up rocking out to Deep Purple. And then there's those who just got into music because there was nothing else to do in the country. Such was the case of Takeharu Ishimoto.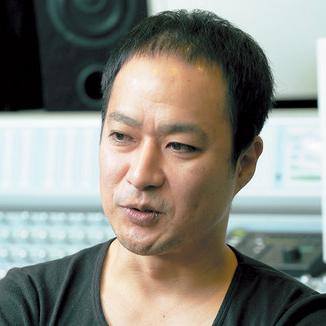 source: Final Fantasy Wiki
Born in rural Nichinan, Miyazaki in 1970, Takeharu Ishimoto needed a hobby. As options in the country are limited, music seemed like a nice creative output. Not much is known about his personal life, however, or his musical education. He loves using the electric guitar and other rock elements in his compositions, and he often performs on the guitar during concerts. He is also quite adept in the technical side of music-making, which is why his first foray into video game music was as a synthesizer programmer, not a composer.
Ishimoto started work for Square Enix in 1999, when he worked as a synthesizer programmer for Legend of Mana – this was not the last instance when he and Yoko Shimomura worked on the same soundtrack. He also worked as a synth programmer for various other noteworthy video games, such as Vagrant Story, Final Fantasy X, Kingdom Hearts: Chain of Memories and Kingdom Hearts II, which was his final project on that position.In 2002 he scored his first video game music soundtrack. He composed the music for the soccer game World Fantasista. Since 2005, he has worked for Square Enix exclusively as a composer, composing many popular soundtracks, starting with The World Ends With You and Crisis Core, he later contributed various remixes of popular Final Fantasy music in Dissidia and its sequel, as well as composing parts of the soundtracks of Kingdom Hearts Birth by Sleep and Dream Drop Distance. His most recent works were the very well-received soundtrack for Final Fantasy Type-0, as well as the score for the new arcade Dissidia game.
Ishimoto's style is fairly distinct. Though recently he has branched out to include more symphonic arrangements, his roots are set firm in rock, pop, and hip-hop, and I personally think he works best in this regard. His soundtrack to The World Ends With You is one of the most original video game soundtracks out there, providing an eclectic mix of J-pop, rock, electronica and various other styles.
He also tends to use themes that reoccur throughout the soundtrack in many different arrangements – such as Twister in TWEWY, the main theme of Crisis Core, and Tempus Finis in Final Fantasy Type-0.
More recently, he's been experimenting more with choral and orchestral pieces. While you can tell he lacks the experience that, say, Koichi Sugiyama has in that regards, his orchestral tracks nevertheless carry a certain weight thanks to his strong melodies and rich arrangements. Canto Mortis from Dissidia 012 still remains one of my favorite video game pieces of all time, with a truly dark, harrowing atmosphere that only a choir can achieve – in some ways it's similar to Yasunori Mitsuda's work on Xenogears and Xenosaga.
For now, it doesn't look like Ishimoto will be involved in any big projects in the near future, but if his current portfolio and frequent collaboration with Shimomura is anything to go by, it wouldn't be too unexpected to see him write parts of the soundtracks for FFXV and Kingdom Hearts III. Still, whether his work appears in those games or not, Ishimoto is still currently one of SE's most popular composers, so we can be certain he will be gracing us with his fantastic compositions in the future.
What are your favorite pieces by Takeharu Ishimoto? Let us know and don't forget to vote for our next composer!