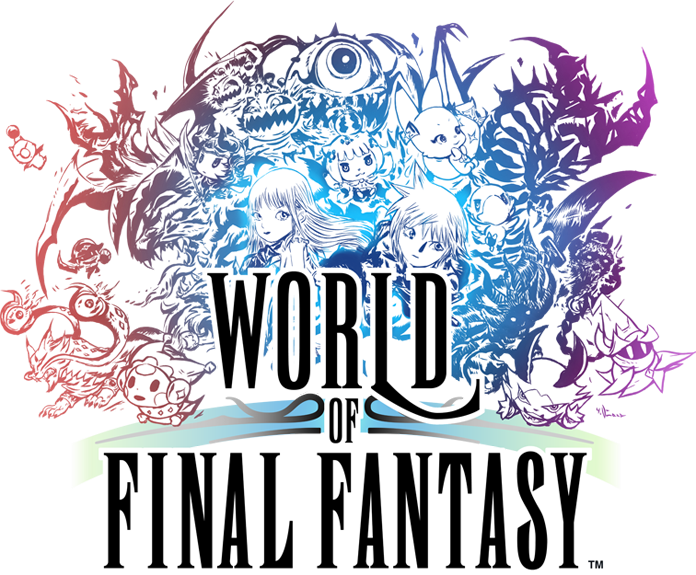 It's a Digimon game with cute adorable Final Fantasy Characters! You'll be able to evolve your monsters as you go through the game. So you could say it could be like Pokemon as well. Square Enix gave us a big glimpse at this adorable entry with new updates to
the official World of Final Fantasy website.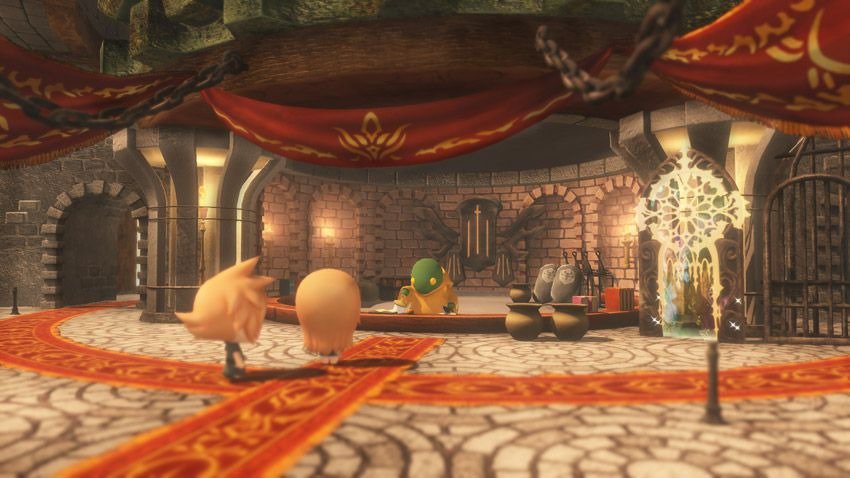 There are a few features that will be available; such as the Arena where you'll be able to connect with friends to face off using your own Mirages. And several notable final fantasy Legends will be making appearances!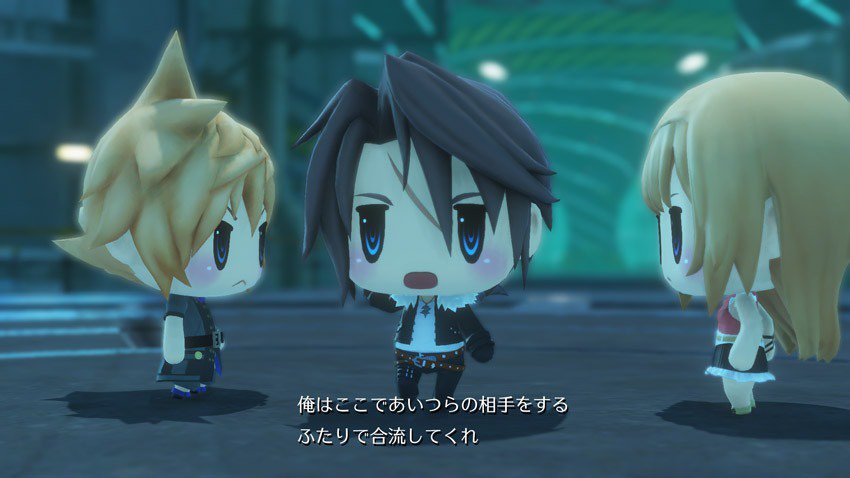 Squall:

"A hired soldier faithful to his duty from an organization called "SeeD." He uses a special weapon known as the "Gunblade." He's been training with Lightning and Cloud, so you can see him with some visible wounds as of late."
Quintis:

An officer of the organization called "SeeD." She's usually busy with her managerial position so she hasn't been able to practice too much. According to rumors, she likes card games.
Chocobolina Chocolatte:

She goes by the name "Chocolatte" in Grymoire. She's an item-seller who appears in unexpected places and at unexpected moments.
The main characters live in a place called "Nine Woodshill," and they'll go on a journey to a mysterious world called "Grymoire." At Grymoire, you'll start out in Corneria and Saronia, then travel to various other places. The world has all four seasons, along with all kinds of different fields.
Mirages are the monsters of the world, and you can capture them! Of course you have meet certain conditions first before you're able to capture them, such as using a specific item among other various conditions. Once those conditions are met the Mirage will start to glow and once they do you can turn them into a gem and successfully befriend them! At that point you can even name them! There are some rare Mirages out there so you'll get to see all kinds of creatures.
Using the Mirage Board, you can add new abilities and increase parameters for your befriended Mirages. As shown in the above image, it shows paths for unlocking abilities and power-ups. Each space uses up SP (Skill Points) to unlock, and there are some that require special conditions to unlock as well. As long as you're taking your Mirages with you, even if you're not using them in battle, they will gain SP and level up! Your abilities will carry over when you get to your next level on your Mirages but you can always revert back for aesthetic reasons. What aesthetic reason welllll....
Eventually all that leveling will produce results and your Mirages will hit a Transformation point in their Mirage Board. As you can see here with Ifchi, using the transformation you can have your Mirage transform into an Ifrit! That's right! You evolve your Mirages to get your traditional summons! That's where the monster raising part comes in that reminds us of Digimon and Pokemon.
World of Final Fantasy is set to come out in Japan in 2016 for PlayStation 4 and PlayStation Vita. No world as of yet on a Western release but with how adorable and fun the game looks, we're hoping we get it!
What are your thoughts about World of Final Fantasy?
Big thanks
to Siliconera
for translating the site and providing us the info today!