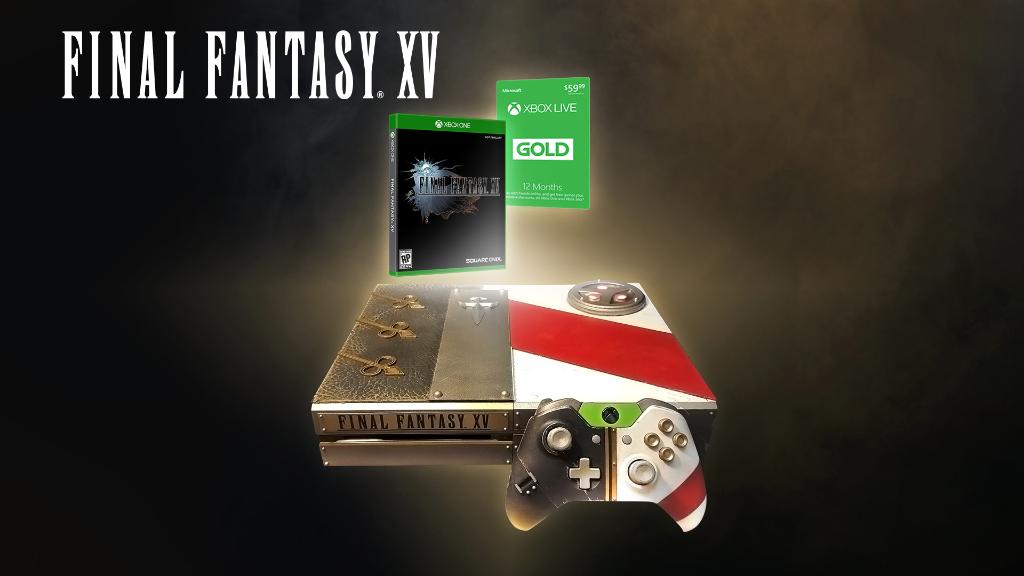 The official Xbox Twitter page
recently announced a contest where you can win this freshly unveiled special FFXV-themed edition of the console. The console features an interesting design, to say the least, with a split-in-half look. One of the halves looks sleek in metallic with "Final Fantasy XV" written over the disc slot and a couple other metal ornaments, while the other half is a simple red stripe on a white background. The controller that comes with it gets a very similar treatment.
Are you interested in getting this special edition of Xbox One, bundled with the game?
Here
are the contest rules for those that want to give it a shot!